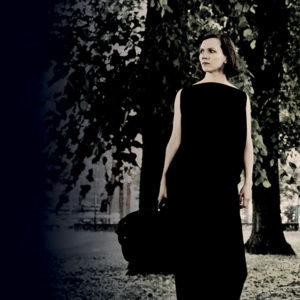 Annette Walther studied in Düsseldorf, Essen and London with Ida Bieler, Vesselin Parschkevov and David Takeno. At the Guildhall School for Music and Drama in London she also took chamber music classes with Sir Colin Davis and the Takacs Quartet.
She is a founding member of the Signum Quartet, an international renowned string quartet.
Concert appearances have taken the Signum Quartet to international podia from Madrid and Barcelona to Basel and Paris. The quartet has performed at the Hamburg Laeiszhalle, the Berlin Philharmonie and Konzerthaus, the Luxemburg Philharmonie, the Concertgebouw Amsterdam, the Konzerthaus Vienna, the Wigmore Hall London, the Gewandhaus Leipzig, the Boston Harvard Musical Association as well as at the Schleswig-Holstein, Rheingau and Schwetzingen Music Festivals and at the BBC Proms. Their recording 'No.3' (Bartók, Berg and Schnittke) was awarded the International Classical Music Awards 2014 'Best Chamber Music Recording'. Subsequent recordings include "soundescapes" (Ravel, Debussy, Adès) and "Alla czeca" (Suk, Schulhoff, Dvorák).The most recent released Schubert Recording in march 2018 is receiving international critical acclaim.
In addition to her career with the Signum Quartet, Annette regularly performs with artists such as Nils Mönkemeyer, William Youn, David Cohen, Liza Ferschtman and Priya Mitchell at festivals including the Musikfestspielen Mecklenburg –Vorpommern, Lofoten International Chamber Music Festival, Musiktage Hitzacker and Kammermusikfest Sylt. Furthermore she played alongside Carolin Widmann, Alexej Girassimez and others in the Production'Figure Humaine' which the renowned german Choreographer Sasha Waltz created for the inauguration of the Elbphilharmonie Hamburg in Januar 2017. She is a regular guest in the Mahler Chamber Orchestra and ensemble musikfabrik, concertmaster of the Cologne Chamber Orchestra,  and the Folkwang Chamber Orchestra. Furthermore is she a  member of the Geneva Camerata, O/Modernt Chamber Orchestra and Ensemble Unterwegs.
At the beginning of 2016, Annette has been appointed as violin lecturer at the Louis Spohr Music Academy in Kassel and follows her passion of teaching with great enthusiasm.