Through the fjords and forests of Scandinavia, full of mythology, legend and song, we embark this year on a musical journey deeply connected to the purest sounds of nature, folk music and the majestic landscapes of the north with its endless horizons. Our festival artists in 2019 are almost exclusively Scandinavian and bring with them all the cultural authenticity of interpretation that this special programme demands. You are warmly invited to experience the unique OCMF atmosphere and hear this world class gathering between 8-12 October in atmospheric and unusual venues all around Oxford.
Scandinavia embodies ideals and surprising paradoxes, where the fire and ice at the heart of its music live alongside a sense of Hygge and community – this is what a true festival spirit represents!
Programme
Sunday 6th October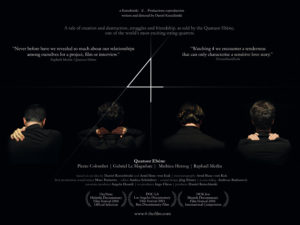 FESTIVAL FRINGE: '4' FILM SCREENING 8pm
The Phoenix Picturehouse
'4' by Daniel Kutschinski
A tale of creation and destruction, struggle and friendship, as told by the Quatuor Ebène, one of the world's most exciting string quartets.
One of the finest, most sensitive films ever conceived about music.– Luís Gago, El País
Watching 4 we encounter a tenderness that can only characterise a sensitive love story. – Yvonne Petitpierre, Deutschlandfunk
Los Angeles Documentary Film Festival 2015 – Best Documentary Award
£11.60 adult; £10.60 student/retired; £7.10 child
N.B. This event is not included in the Festival Pass
Tuesday 8th October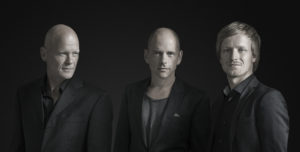 CONCERT 7.45pm
SJE Arts at St John the Evangelist
Scandi Noir: Tord Gustavsen Trio
This exciting opening concert of Oxford Chamber Music Festival 2019 'Scandinavia: From Hygge to Fire and Ice' features a musical trio from Norway whose accolades include The Guardian's Jazz Pick of the Month and New York Times' 'most memorable melodies'. Tord Gustavsen is on a constant search for a fresh and radically stripped-down honest beauty in music, working to explore, integrate and serve a holy trinity of emotional intensity, elegance, and meditative musical breathing. Repertoire to include compositions by Tord Gustavsen in musical dialogue with Norwegian folk tunes and chorales.
£25 full price | Free for 8-25 year olds
Wednesday 9th October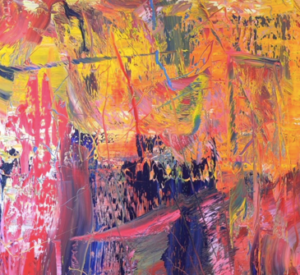 CONCERT 2pm
Sheldonian Theatre
Children's Concert
We will be holding our annual Schools' Concert, held at the Sheldonian Theatre, on the 9th October.  It is entirely free for pupils to attend.
This event, created in participation with d'Overbroeck's specifically for school children around Oxfordshire, will showcase a selection of our festival performers, offering a varied programme that will be fun, inspiring and interactive.
The programme will consist of a mixture of informative examples from Scandinavian folk music and some Norse readings, which will involve the children participating in folk singing, led by one of our own leading Scandavian musicians. The programme will also showcase music from the festival programme, which will include movements from Grieg's Holberg Suite.
TALK 6.45pm
Sheldonian Theatre
Summer Nights and Winter Storms
The distinguished Scandinavian music expert Professor Daniel Grimley presents a pre-concert talk introducing Sibelius's life and work (40 min)
£5 or free with 7.45pm concert ticket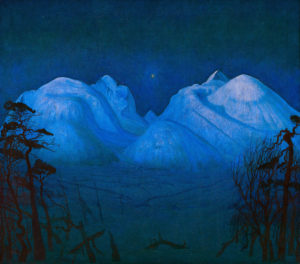 CONCERT 7.45pm
Sheldonian Theatre
Scandinavian Smörgåsbord
Sibelius Andante Festivo arr. for 2 string quartets
Grieg Holberg Suite
Fagerlund Cadenza for Clarinet Solo
Atterberg Suite no. 3 for Violin, viola and string orchestra
Interval
Bjarnasson Air to Breath for solo cello and strings
Gade Tango Jalousie
Grieg Solveig's Song
Sibelius Humoresques
£40 | £30 | £15 | Free for 8-25 year olds
Thursday 10th October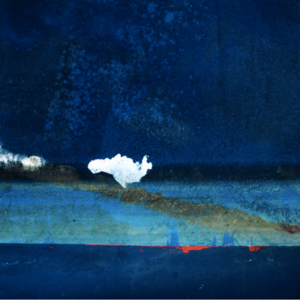 CONCERT 1pm
Holywell Music Room
Malinconia: Dark Lands

Sibelius Valse Triste for piano solo
Sibelius Malinconia for cello and piano
Ole Bull La Melancholie
Grieg Spoillemaend Song
Grieg String Quartet No. 1 in G minor
£15 | Free for 8-25 year olds
LECTURE 5.15pm
Holywell Music Room
Grieg: Music, Landscape and Norwegian Identity
Lecture by Professor Daniel Grimley about Grieg's life (Merton College)
£5 or free with 6pm concert ticket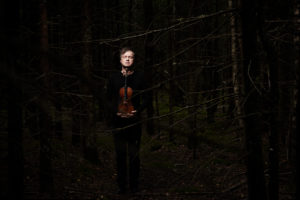 CONCERT 6pm
Holywell Music Room
1886: a Scandinavian Love Story
Henning Kraggerud takes us on a unique journey, narrating a gripping true love story through words and music,which includes extracts from the great romantic violin sonatas by Grieg, Brahms and Franck. The performance also reveals a secret in Svendsen's One-minute musical love letter (UK premiere).
£15 | Free for 8-25 year olds
CONCERT 8pm
Holywell Music Room
Voces Intimae
Sibelius String Quartet 'Voces Intimae'
Interval
Isak Berg folk-song setting, "Se solen junker" on which Schubert based the second movement of his trio
Schubert Piano trio no 2 in Eb major
£22 | Free for 8-25 year olds
Friday 11th October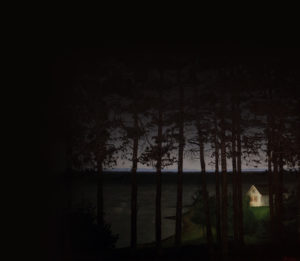 CONCERT 1pm
Christ Church Cathedral
Magical forest 
Telemann Overture Les Suedois anciens / Les Danois modernes
Roman Asaggi no 3 in G minor for solo violin
Nielsen Chaconne op. 32
Alfven The Forest Sleeps for violin and piano
Grieg Peer Gynt suite for piano-four-hands
Fagerlund Fuel II
Berwald Septet
£15 | Free for 8-25 year olds
TALK 6.30pm
Divinity School, Bodleian Library
Composers Podium
2019 Composers-in-Residence Daníel Bjarnason and Henning Kraggerud discuss the creative process and how their Scandinavian roots have influenced their compositions (40 mins).
£5 or free with 7.30pm concert ticket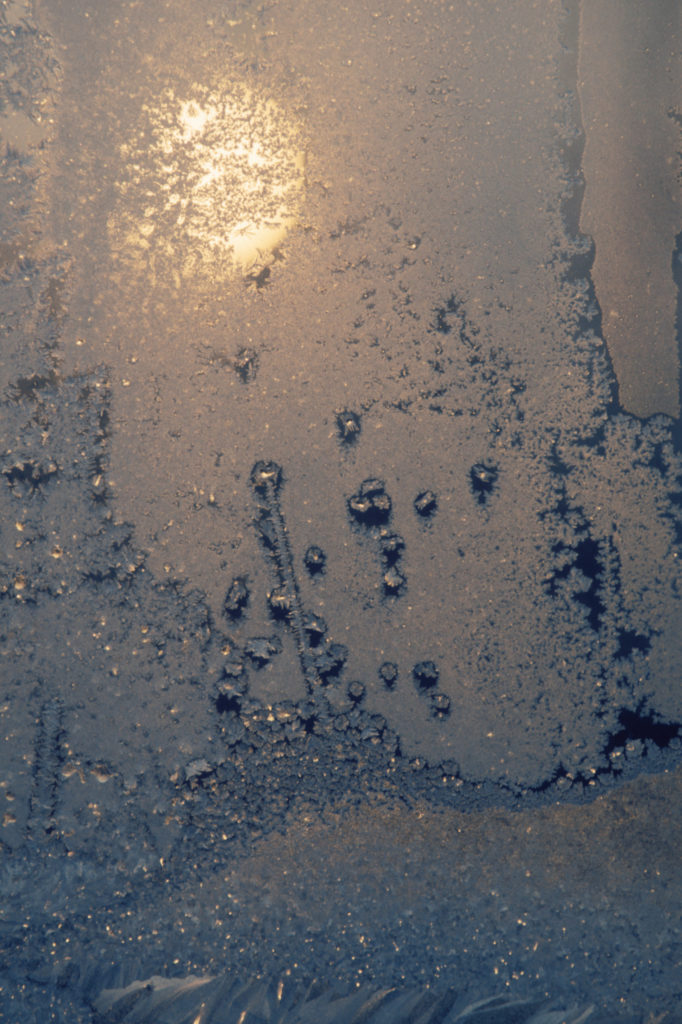 CONCERT 7.30pm
Convocation House, Bodleian Library
Arctic and Other Circles
Handel/Halvorsen Passacaglia
The King of Denmark's Galliard
Nielsen Ved en Ung Kunstners Baare – At the bier of a young artist
Brustad 3 Capricci
Cantus Arcticus: an improvisation on the theme
Interval
Svendsen String Octet in A major, op. 3
A concert inspired by the circling passages of time, Aurora Borealis and juxtaposition of the ancient and the modern, light and darkness leading to an expression of the eternal.
£22 | Free for 8-25 year olds
CONCERT 10.45pm
University Church
Midnight Sun
"something luminous emerges out of the darkest possible elements"
Sibelius Nocturne for Flute and strings
Brahms Ophelia lieder WoO22
Shostakovich Ophelia's Song
Saariaho Nocturne
Fundal Farvekraft (Colour Horizons) for flute and bass flute, with projections of paintings by Danish expressionist Jens Sondergaard
£10 | Free for 8-25 year olds
Saturday 12 October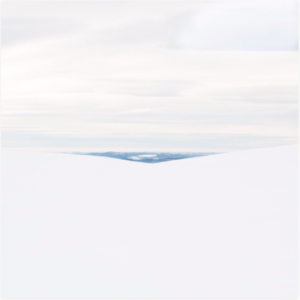 CONCERT 1 pm
University Church
Norse Legends and Myths
Grieg Lyric pieces and song transcriptions for piano solo
Grieg cello sonata op.36
Sibelius En Saga arr. Kuusisto for Octet
£15 (or £20 to include cream tea at the Vaults & Garden Café at any point during the Saturday afternoon) | Free for 8-25 year olds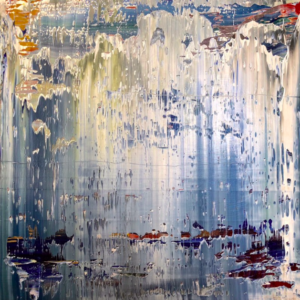 CONCERT 3.30pm
University Church
Equinox
Since the 17th century, theorists, philosophers and composers have discussed the intrinsic properties of musical keys, and their links to time and space. These discussions and ideas inspired Henning Kraggerud and the world-famous author of Sophie's World Jostein Gaarder to collaborate on Equinox. This performance will be extracts from the 24 movement work comprising Afternoon, Evening, Night and Morning.
Hearing [Henning] play as a Prom encore the tenth of his 24 'Postludes in All Keys' … opened a window on a magical world. – BBC Music Magazine
£15 (or £20 to include cream tea at the Vaults & Garden Café at any point during the Saturday afternoon) | Free for 8-25 year olds
CONCERT 6.30pm
The Old Library, University Church
Ancient Forces: Scandic Folklore
Violinist and violist Max Baillie's Lodestar Trio is an exciting collaboration with two stars of the Scandinavian folk scene: Erik Rydvall on a Swedish Nyckelharpa and Olav Mjelva on a Norwegian hardanger fiddle. The trio explores the links between Folk and Baroque music and has featured on Classic FM, BBC Radio 3 and Norwegian Radio.
£15 (or £20 to include cream tea at the Vaults & Garden Café at any point during the Saturday afternoon) | Free for 8-25 year olds
CONCERT 7.45pm
University Church
Yggdrasil
Concert in support of Greta Thunberg and XR
Yggdrasil is the tree of life, and it is an eternal green Ash tree; the branches stretch out over all of the nine worlds in Norse mythology, and extend up and above the heavens. This closing Festival concert celebrates the Scandinavian love of nature as well as those who fight to save this delicate ecosystem that we are all connected to.
Schubert Octet in F major D803
Folk music from Denmark, Finnish tango, improvisations on ancient Swedish folksongs
£22 | Free for 8-25 year olds
ARTISTS